Olaf Motorsport Parts

With great passion for racing

Olaf Motorsport Parts was founded in Schijndel. We have a great passion for motorsports. I, the founder and owner O.J. Salla has a lot of experience in motorsports. Because of this I saw possibilities for improvements to the race cars to make them perform better on the circuit.

A light car achieves a higher speed and all kinds of adjustments can improve road handling. To make a race car lighter, all kinds of metal parts can be replaced on the car and even in the interior with carbon parts. A light and extremely strong material. This results in considerable weight savings, which can mean the difference between gain and loss in a race.
A WORLD OF POSSIBILITIES WITH CARBON IN RACING
Only A-grade parts
I supply carbon parts for a broad array of brands like BMW, Porsche, Aston Martin and Vauxhall(Opel). The parts I supply are of the best quality and have a good firmness and durability. The applications are virtually endless, you can think of replacing an engine hood, a bumper, or even a complete door or tailgate. Also for improving the aerodynamic properties of a race car I deliver the right parts, which can mean a speed gain.
Carbon parts for a good price
Because of my extensive experience you are always assured of good advice about which part is most suitable for your brand and type of race car. By means of a sharp purchasing strategy I can deliver you excellent quality at a very competitive price. The delivery is worldwide and will be shipped quickly after the order.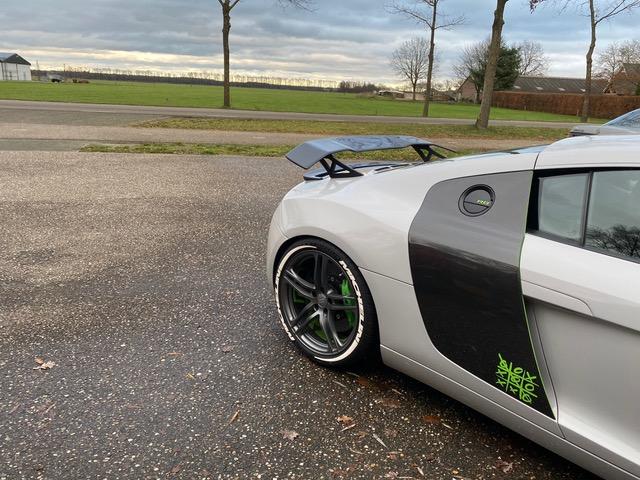 Want to learn more?
If you would like us to advise you on the many possibilities, please contact us. We are happy to help you to share our enthusiasm for our products with you.
OTHER ACCESSORIES FOR A RACE CAR
In our assortment we also have a wide range of polyester parts for motorsports.
A wide range of parts
A race car is usually provided with facilities other than cars intended for public roads. You can think of adapted seats, special steering and six-point seat belts. Also, an engine hood and / or a tailgate often have to be secured because of the high speeds that are achieved, for which special fastening materials are required. A fire extinguisher should not be missing in a race car. We can supply all these items. A well-adapted race car guarantees more safety for the driver.
Worldwide shipping
Worldwide we have already delivered many articles. For more information or an order we are happy to help. Please contact us today. Thanks to the experience and knowledge of Olaf Motorsport Parts you are always assured of honest and expert advice, so that you always choose the right part.
Want to know more? Let us know!